Cell Design & Set-up
With an extensive component library containing thousands of robotic and automation parts, OCTOPUZ makes it easy to design and build a virtual manufacturing cell in a 3D environment. The components are designed to be dragged, dropped, and snapped into place to quickly build complex systems with pre-made logic.
Multiple robots
Program, simulate, and generate code for multiple robots, simultaneously, with support for many robot brands in any configuration.
Complex kinematics systems
Program and simulate complex kinematic systems, including both external robot and part positioners attached to a 6-axis robot.
Identical programming between robot brands
Right until code is created for a unique robot, all programming operations is completely identical, no matter the robot brand.
Most robot brands supported
15+ robot brands supported with a regularly updated library.
KUKA
FANUC
Yaskawa / Motoman
ABB
Panasonic
Kawasaki
Mitsubishi
Toshiba
Cloos
Denso
Nachi / OTC
Staubli
Greatoo
Universal
Import CAD & CAM into OCTOPUZ
OCTOPUZ software is compatible with multiple CAM systems and CAD file types, enabling users to import their specific cell environment into the virtual space, making it easy to program paths onto parts and create the code for your industrial robots.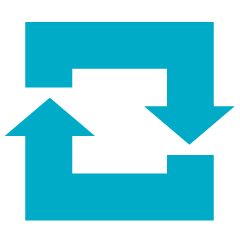 PathImporter
PathImporter imports your CAM-generated path files directly into OCTOPUZ, and automatically attaches your part to the workpiece positioner and systematically positions it so it has a reachable starting point.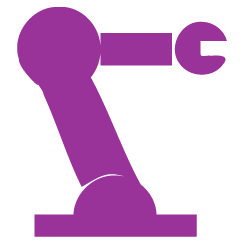 Import Backups from Robot
Take a backup provided directly by the real-world, physical robot, and import the provided data directly into the 3D environment.
Autodesk, 3D Studio Max
Formatted Autodesk
Standard ASCII Text
Standard ASCII Binary
Autodesk Inventor
Drawing
AutoCAD Binary
AutoCAD Format
Catia
Catia Drawing File
Catia Part File
Catia Graphical Representation
3D file
Assembly File
AutoDesk
AutoDesk Part
AutoDesk / GrabCAD
Industry Foundation Classes
GrabCAD
AutoDesk / AutoCAD
AutoDesk Package
Graphics Exchange Specifications
AutoCAD
Jupiter Tessellations (Open CAD)
Parasolid Binary Format
Parasolid
Parasolid Geometry File
Parasolid Document
Product Representation Compact
Rhino CAM
CAD
Assembly File
AutoCAD – Solid Edge File
AutoCAD
Solidworks Assembly
Solidworks Part
Step File
Stereolithography
Part
Universal 3D File
Verband der Automobilindustrie
GeoVRML, VRML
3D Object

PathPlanner
OCTOPUZ PathPlanner is a suite of tools for creating, modifying, and transforming path and search statements. PathPlanner is a new, enhanced OCTOPUZ programming experience.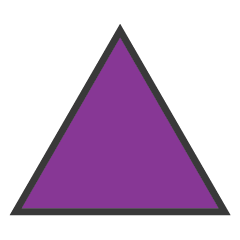 PathPlanner Create
Introducing new, intuitive tools for creating path and search statements in OCTOPUZ. With multiple path and search selection methods, along with real-time path previews, integrated automatic collision avoidance, and simple configuration options, creating statements in OCTOPUZ is better than ever.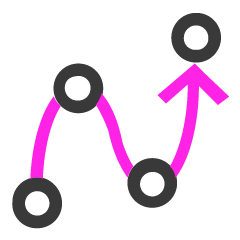 Create Path
Create path statements of any type by selecting a path in the 3D environment. Integrated creation of welding paths includes support for many welding operations, such as stitching, weaving, seam tracking, and multipasses.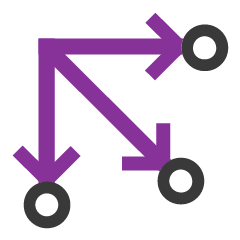 Create Manual Search
Create 1 point, 2 point, and 3 point touch sensing statements. Manually select your exact tool touch locations in your 3D environment to ensure you are searching exactly where you want.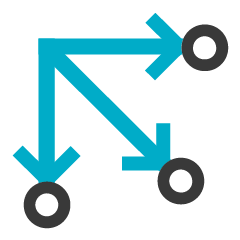 Create Auto Search
Automatically create a search statement based on a previously created path statement. OCTOPUZ automatically calculates optimal touch sensing locations at the start, end, and/or middle of the path.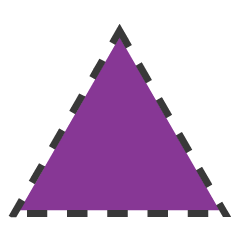 PathPlanner Modify
Sometimes, modifications to previously created path and search statements are needed. In OCTOPUZ, there is now a collection of modification tools to help.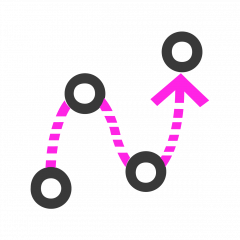 Modify Statement(s)
Modify your set parameters and advanced settings of previously created path and search statements. You can make adjustments easily, without needing to entirely recreate your statements from scratch.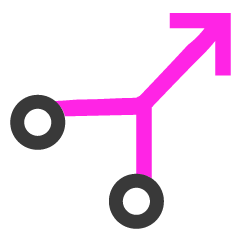 Merge & Split Statements
The Merge Statements tool combines several individual points or path statements together. Once merged into a single statement, you can jointly adjust settings or parameters, such as tilt and flare, or speed and accuracy.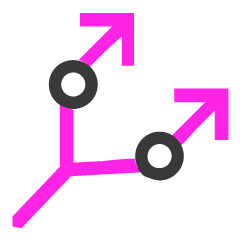 The Split Statement tool separates a statement into its individual motion points, perfect for when you need advanced control over your individual points or need to make unique point corrections.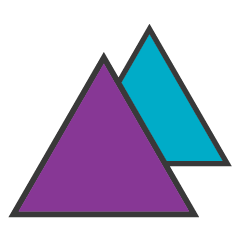 PathPlanner Transform
If you have similar geometry along your physical programmed part, you might want to take your exact path or search statement in your robot program and place in a different location or in multiple different locations in your 3D environment. For these cases, there are now transform tools in OCTOPUZ.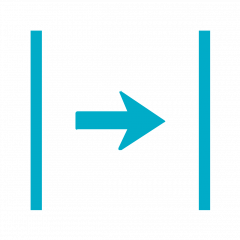 Move
Want to move your path or search statement to a different location? The Move transform tool moves your entire statement from its current location in your 3D environment to an alternate location.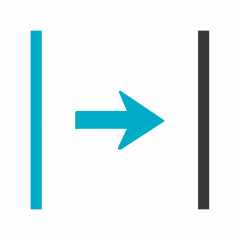 Copy
Want your exact path or search statement in one or more new locations? The Copy transform tool will copy your statement to as many new locations as needed.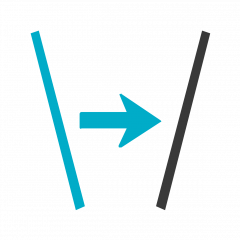 Mirror
Need an identical path or search statement on the other side of your path? The Mirror transform tool mirrors, or flips, your statement to one or more new locations.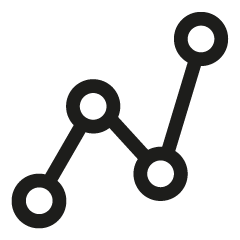 Point Editor
The Point Editor panel brings an entirely redesigned point editing experience to OCTOPUZ, through a unified look that focuses on providing easy-access tools which affect specific points of a path or search statement.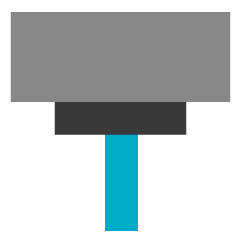 Powerful point editing tools
An easy to navigate toolbar provides access to powerful statement point editing tools. In addition, you can scroll through your statement's points using a navigation bar, or by using previous and next buttons that move between significant points.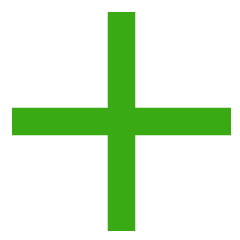 Right click quick access tools
Right click on any statement point to access a menu containing commonly used point editing tools, including Touch-up Point, Add Point, Delete Point, and more.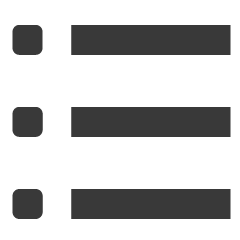 Customizable points list
Choose to see what interests you most by customizing the information displayed for each statement point. Select from a list of possible parameters, including move type, positional data, rotational data, speed, accuracy, and externals data.
PathFinder
OCTOPUZ PathFinder is a suite of tools designed to automatically identify the optimal toolpaths for industrial robots and their wide range of end-of-arm tools. Pathfinder simplifies the programming process by analyzing, autoconfiguring and collectively updating toolpaths with only the click of a button.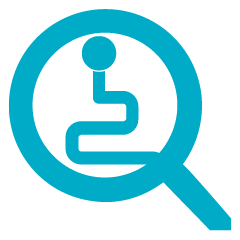 PathAnalyzer
Analyze path and search statements to evaluate a robot's current trajectory through a detailed error report that identifies robot singularities, joint limits, unreachable points, collisions, and multiturns.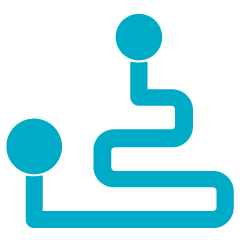 PathSolver
With just one click, automatically analyze and solve imported CAM paths, as well as path and search statements created in OCTOPUZ. PathSolver calculates optimal solutions for robot errors, including singularities, joint limits, unreachable points, collisions, and multiturns. Greatly reduce the time and effort required to touch-up issue points manually.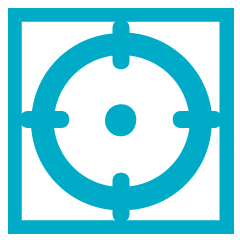 ReferencePointSolver
Automatically examine the geometry of a part and place reference points at the peripheral regions of the X, Y and Z axes.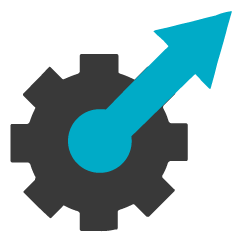 ExternalConfigurator
Automatically analyze and identify path characteristics to programmatically determine and configure an ideal external axis solution, for both robot and part positioners.
Simulation
The simulation capabilities in OCTOPUZ provide the foundation for error-free statements to be created. The virtual cell is so realistic, it can be used by manufacturers and integrators as proof of concept to validate their automation ideas.
Enable or disable statement playback
If you have a significant number of robot statements, you may only want to simulate a few paths at a time. Enable a statement to display its positions in the 3D environment and simulate it on playback. Disable a statement to hide its positions in the 3D environment and skip it on playback.
Simulate around a selected point
Need a closer look at a specific statement point? View a quick simulation of a selected point, including the two points prior and the two points proceeding.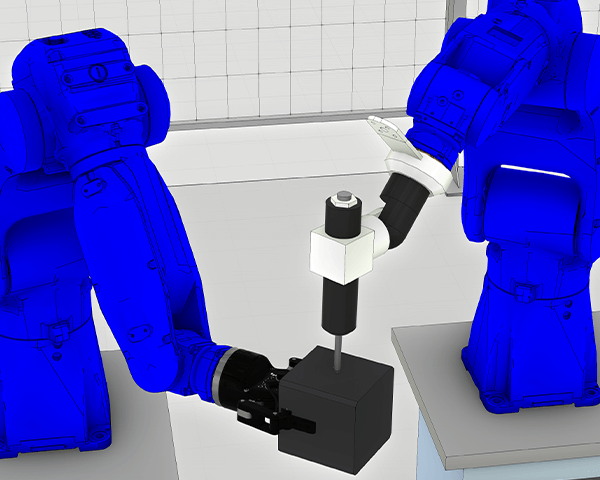 Create Robot Code
Export your program created in OCTOPUZ directly into the programming language of your robot. Advanced post-processing capabilities ensure accurate conversion of the program code to your robot brand's language.
Most robot brands supported
15+ brands supported with a regularly updated library.
KUKA
FANUC
Yaskawa / Motoman
ABB
Panasonic
Kawasaki
Mitsubishi
Toshiba
Cloos
Denso
Nachi / OTC
Staubli
Greatoo
Universal